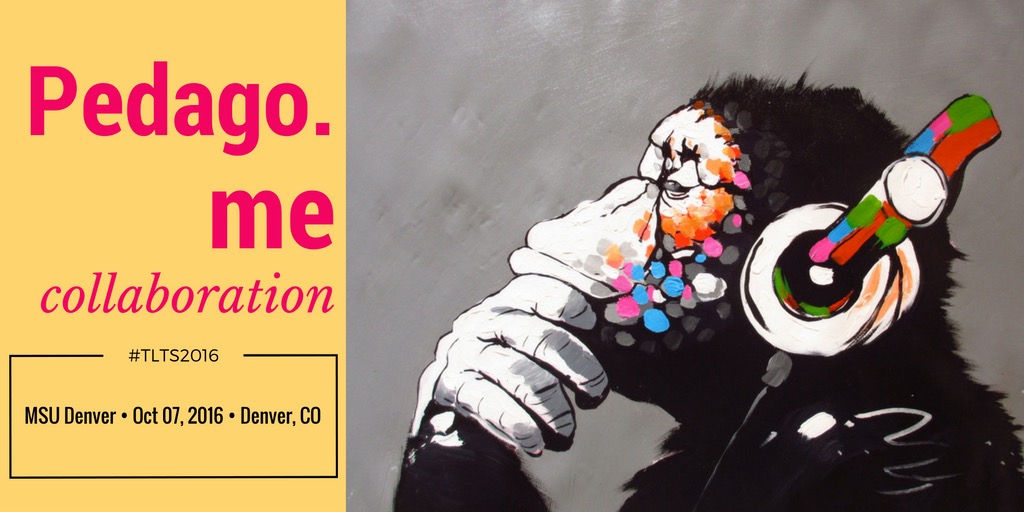 I am very excited to share that I will be collaborating with some colleagues at
Pedago.me
in a hybrid conference presentation at the
Teaching and Learning With Technology Symposium (TLTS)
, an interactive forum for exploring new ideas, innovative research and expanded academic boundaries. This year's theme is all about Building Opportunities, and that's exactly what Pedago.me is working toward. Our community of instructional designers and social educators wanted a digital space to connect, exchange ideas, reflect and collaborate and we have niched out a new space to explore the possibilities. Pedago.me offers blog syndication for it's members, an open slack channel for communicating about projects and ideas, professional development opportunities, and monthly Twitter Chats to network socially.
Join our exchange this Friday, October 7th at 5PM PST to get to know more about Pedago.me and share your Ed Tech challenges with us! Search for
#pedagome
on Twitter to join the conversation.